How to choose the right video conferencing app for your business
Monday, June 29th, 2020
Gisela VilaBack to blogs >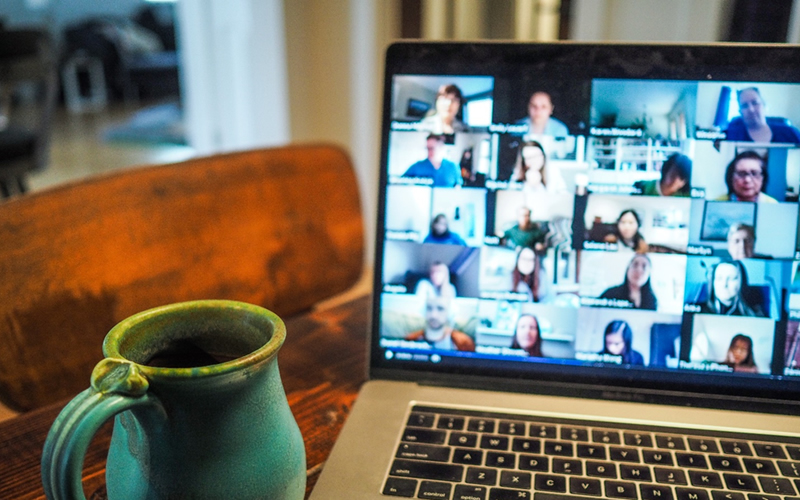 Video conferencing and video meetings are a must in today's business environment. Video conferencing software facilitates online communication for audio meetings, video meetings, and seminars, incorporating different features such as chat, screen sharing and recording. These applications are implemented to make long-distance or international communications easier than ever, while enhancing collaboration with teams and significantly reducing travel costs. Any employee within a company can use video conferencing tools to attend a meeting with the rest of the team or host and invite partners or customers no matter where they are physically located.
Why video conferencing for businesses?
Any business size and industry can simplify their communications and reduce commuting time by employing video conferencing as their preferred method of meeting with clients, eliminating the need for in-person attendance and all the travel costs involved.
For many years businesses have been implementing video conferencing services as an option for meeting partners, teams and clients in different locations. However, in the past few months the use of video conferencing software has been even more prevalent, due to the Coronavirus crisis. Many companies have been forced to employ remote working within their teams in order to continue running their business and using video conferencing to keep the remote teams together.
As an individual or as a company you may need to make use of a video conferencing service, whether for your personal use or for business meetings where some confidential and private data is shared. It is recommended that you look for a secure video conferencing software to ensure all information that is being shared during that video meeting will be secured and won't be used for any other purpose.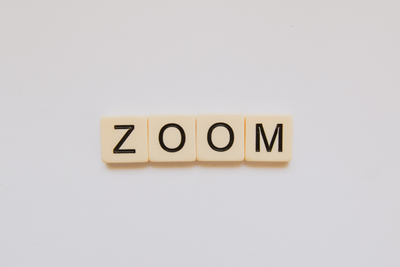 Is Zoom a secure video conferencing app?
Zoom, the video conferencing software headquartered in San Jose California, rapidly become the most popular option for meetings and other events happening online. The app is fast becoming the first choice for every small and large organization due to its expandability and flexibility. Although it seems to be the best communication choice for organisations and the perfect solution for any business needs, the video conferencing app has some serious privacy and security problems.
Early in April 2020, the Indian News Media revealed that hackers used the COVID-19 to target remote workers. Hackers "zoom-bombed" taking user passwords and taking control over the virtual meetings, in which they posted racist and offensive content to disrupt the business. There was another incident, where the Deccan Herald reported that 500,000 Zoom users' data was sold over the Darkweb.
This last episode created concerns among National Security Agencies in different countries questioning the methods used for user privacy and data encryption to protect user data. Zoom has been accused of sending data from users of its iOS app to Facebook for advertising purposes. Besides this incident, Zoom has also been reported to be linked to Chinese servers. Zoom CEO Eric Yuan has admitted to mistakenly routing calls via Chinese Server due to network congestion.
Zoom class-action lawsuit
Zoom has also been hit with a class-action lawsuit by one of its shareholders, who alleged the company failed to disclose issues with its video conferencing platform's privacy and security.
According to reports, the suit filed by investor Michael Drieu in the U.S. District Court for the Northern District of California claimed that concerns over Zoom's security and privacy flaws have hit its stock price.
Get the right video conference service
To provide an effective Video Conferencing experience, a product must:
Provide online video and audio communications between two or more parties.
Allow hosts to modify specifications and invite guest to meetings.
Offer features like screen sharing and chat within individual conferences.
Offer recording capabilities for future reference and presentations.
For many free video conferencing applications, the security and privacy provisions available are not made clear. No conference software should put on risk its users' data and passwords, and this needs to be considered before choosing an application.
Here at Digitel Business Communications we offer a Video Conferencing Service called Smart Office where users' data keeps private. Our video conferencing app is built using a private network and the information provided is not sold to third parties. We understand this is a professional and business tool where private and confidential information is shared within participants and we want to make sure your business is protected from external threats.
Our own teams have been working remotely during the Coronavirus crisis collaborating in real time by using Smart Office ourselves. We have been using one to one voice and video calls, multi-party video conferences and screen sharing to keep each other up to date and continue working. Smart Office has been the vital bridge, bringing remote workers closer together in real time.