Digitel signs agreement to launch Artificial Intelligence Chatbot
Thursday, May 23rd, 2019 Back to press releases >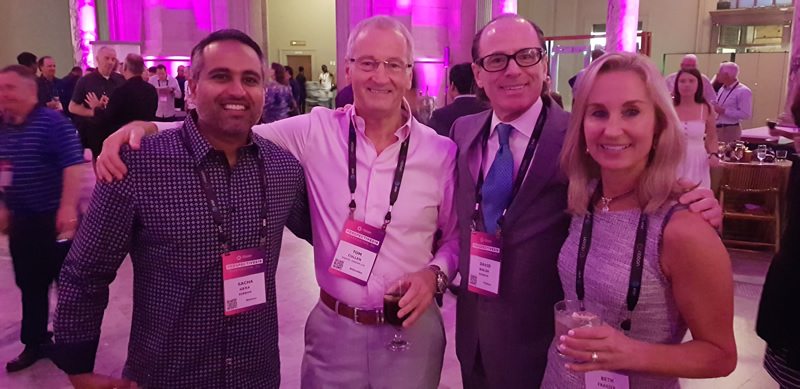 Left to right: Sacha Gera Senior VP Cloud Products Ribbon, Tom Cullen MD Digitel Group, David Walsh Founder Kandy, Beth Frazier VP Sales Ribbon
Digitel Group attended one of the biggest technology events within the US - Ribbon Perspectives - which took place in the US capital city of Washington D.C. The event was hosted at the JW Marriott Hotel and conference center on Pennsylvania Avenue.
Ribbon Perspectives consists of a five-day event that brings together the brightest minds and influencers in the technology, service provider and enterprise communities. It has been an outstanding success over many years, gaining the reputation of being one of the most productive, insightful and engaging events within communications industry.
Tom Cullen, Group Managing Director of the Digitel Group, discussed his experiences.
"We attend this event not only because we are a partner of Ribbon but because through this event we have the opportunity to network with some of the most forward thinking minds in the communications industry. This helps Digitel to formulate short and mid-term strategies to deliver innovative products and services for our customers.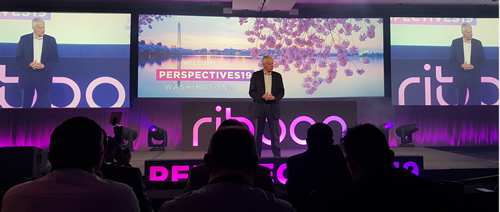 Fritz Hobbs, President and CEO of Ribbon Communications
"Whilst attending the conference I had the opportunity to have breakfast with Fritz Hobbs, CEO of Ribbon, during which we talked about the challenges and the opportunities that the industry faces in Network Transformation, Unified Communications and Big Data Analytics, areas in which Ribbon are world leaders.
"During the conference Digitel also came to an agreement to launch Ribbons Digital Cognitive Agent (DCA) on its Temovi cloud platform with field trials commencing in June 2019. We will combine the superior customer service capabilities of Temovi's Live Support App with the efficiency and scale of artificial intelligence (AI) based Chatbots and virtual agents with natural language processing.
"We also agreed to launch the EdgeView service control center, which in addition to reactive problem-solving the EdgeView has the ability to determine problem hotspots and proactively engage in more advanced analytics, this will allow Digitel support teams to have an even more complete picture of an issue for customer resolution or better yet solve the issue before the customer even knows about it."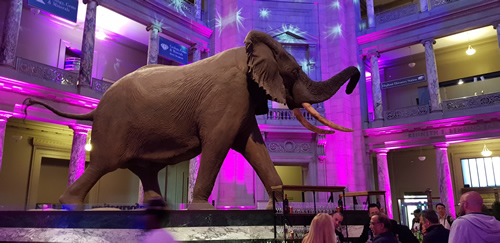 The Elephant in the Room
Digitel Group has always brought the latest innovative technology in business communications to its customers. Perspectives 19 is an opportunity for sharing the latest trends, issues, and opportunities affecting the communications industry. The conference provides insights from some of the leading influencers and market-leading technology companies who are changing the way we communicate.
The team behind Ribbon Perspectives never cease to amaze their guests with their attention to detail with every aspect the conference makes this event all-embracing experience. One of the most unusual hospitality events held during the conference was the dinner entitled "A Night at the Museum". This was hosted at the Smithsonian National History Museum, a beautiful venue lighted in pink with an exotic-animal theme.