How to get the most from call recording?
Monday, February 17th, 2020
Gisela VilaBack to blogs >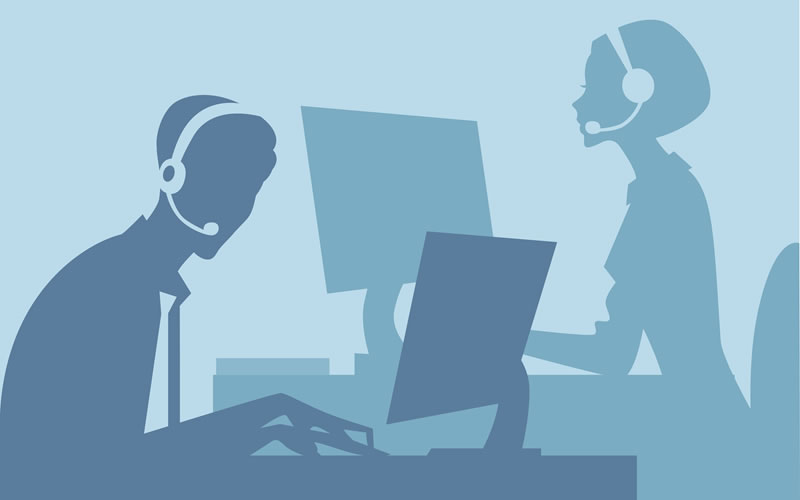 Did you know call recording is essential in any business sector?
Call recording is used by the majority of today's businesses, and particularly those with a strong customer-facing presence. Modern call recording solutions record telephone conversations from the conventional telephone network or a Voice over Internet Protocol (VoIP) call in a digital audio file format, providing the ability to listen back to those calls at any time and to use them in various situations. Knowing how to use this material to improve your overall business activity will allow you to make the best use of it. Here are the main uses you should be doing with your business recordings:
Improve your teams' performance on the phone
One of the main uses of call recording is as a training tool. Recordings can be used for staff development. Listening to those calls can help you identify what works and what doesn't and implement improvements with your new and existing teams, using the calls to illustrate them to your staff.
Enhance your customer service
Customer service is a vital part of any business and call recording can help you to both track the successful calls and analyse them, as well as identify the ones involving unhappy customers. Track how your customers are treated by your team and how those complaints are handled. Work with those complaints and turn unhappy customers into happy customers.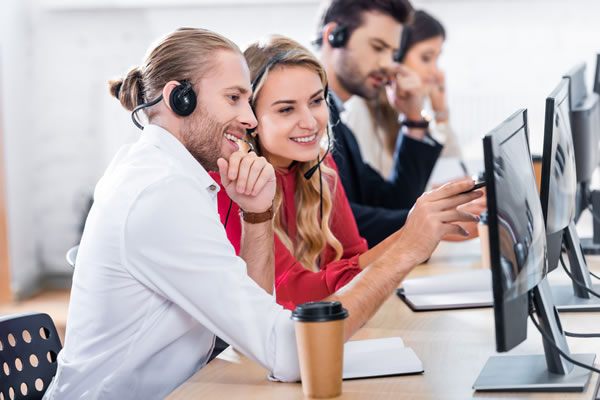 Monitor seasonal campaigns
Businesses deal with seasonal promotions focusing on different objectives for a period of time. By listening to call recordings you can assure your team is promoting the different special offers and the overall campaign is working.
Sales and lead generation
If your business has a large number of inbound phone enquiries which don't result in appointments or sales, call recording will help you to analyse those calls and identify why this is happening. A similar process would help develop your leads. Use your call recordings to identify if the calls made by your sales team are effective or not by determining the quality of the generated leads.
Protect your business and employees
Recorded calls can be used to settled disputes or as an evidence in court. Being able to record conversations allows a quick dispute resolution. It can also be used to quickly resolve a situation involving an unhappy customer questioning a sale scenario.
FCA Compliant call recording
Identity theft is a massive problem in the UK. Call recording automatically classifies calls containing sensitive card holder information and provides businesses with three options to help their FCA requirements: delete call recordings with sensitive options, access to recorded files with sensitive information and, pause call recording during the collection of sensitive information.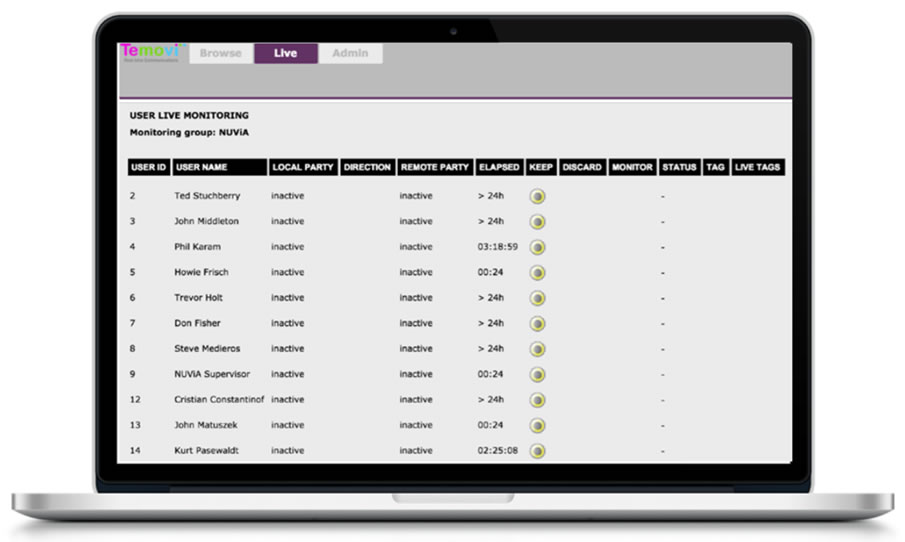 Thorough call recording covers many important aspects in any business activity, from training your employees, enhancing your customer service to providing legal protection, how you access, store and manage your recorded calls is also important.
With a cloud solution, all call recordings are stored in the cloud and are available to you anywhere, anytime.
If you are interested in using call recording in your business check out our Temovi Cloud Call Recording Solution.
Benefits of Temovi Cloud Call Recording:
With Cloud call recording you don't need an upfront purchasing cost for expensive hardware and software and, you can forget about the expensive setup cost and maintenance and no limit on usage.
Temovi Call Recording is now a feature accessible and affordable for any size business.
Index call by time, agent or employee, date, group, an many other fields.
Hassle-free, instantaneous record retention, search and retrieval.
Gain customer insights, improve sales and increase customer retention.