5G gets to the North West
Tuesday, November 5th, 2019
Gisela VilaBack to blogs >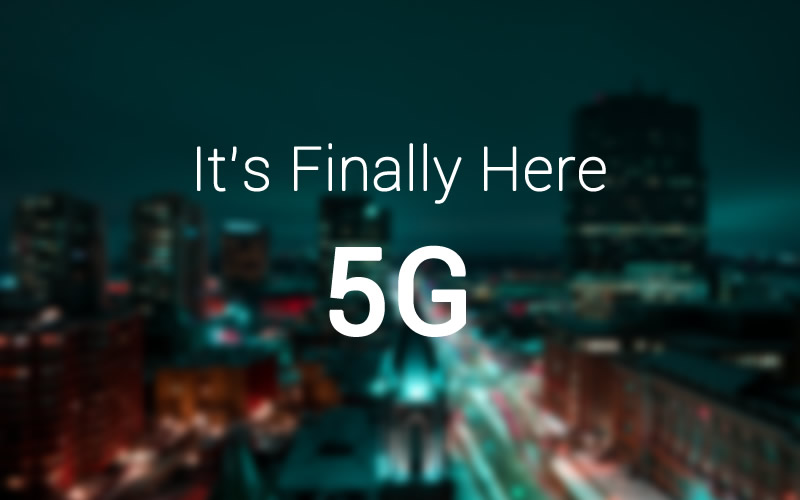 5 cities/towns in the North West with 5G coverage and 2 more still to come
Within the UK, 5G coverage has already been announced for more than 50 towns and cities. Now is the turn of the North West. According to an analysis by Deloitte, the North West is leading the country for 5G connectivity. Vodafone, who is currently in the lead, announced that 6 out of 21 live sites in the UK are located across the North West region, compared to 4 sites in the West Midlands and 3 in London.
The network provider, Vodafone UK, is supporting services across Birkenhead, Bolton, Liverpool and Lancaster, while also enabling the first UK airport with 5G connectivity in Manchester. Vodafone has also planned 5G connectivity in the areas of Blackpool and Warrington by the end of 2019.
It is important to consider the connectivity speed that will be available in the area, which is expected to be up to 100 times faster than those currently offered by 4G. Both businesses and end-users will benefit from this ultra-fast connectivity. 5G is going to make a difference to the deployment of next generation technologies. It will enhance the implementation of smart cities and support advances in robotics and AI.
Vodafone is not the only network provider in the North West. Three and O2 are also planning to provide 5G connectivity in the region. O2 is planning to launch 5G in Blackpool at the end of this year, and also in Birkenhead, Liverpool, Manchester and Warrington from 2020. Furthermore, Three is planning to supply it in Bolton, Liverpool and Manchester by the end of 2019.
With most network providers supplying 5G connectivity across the North West, businesses across this region will be able to take early advantage on the power and efficiency that this ultra-fast network will bring about.
5G is available on the following devices:
Alcatel 7 5G
Energizer Power Max P8100S
Huawei Mate 20 X 5G
Huawei Mate 30 PRO 5G
LG V50 THINQ
Motorola Z3
NOKIA 10
OnePlus7 Or OnePlus 7T
OPPO Reno 5G
OPPO R15
MIX 3 5G
Samsung Galaxy S10 5G
Samsung Galaxy Note 10+ 5G
Samsung Galaxy Fold
Sony 5G Prototype
Xiaomi Mi
ZTE Axon 10 Pro
Alcatel 7 5G
Energizer Power Max P8100S
Huawei Mate 20 X 5G
Huawei Mate 30 PRO 5G
LG V50 THINQ
Motorola Z3
NOKIA 10
OnePlus7 Or OnePlus 7T
OPPO Reno 5G
OPPO R15
MIX 3 5G
Samsung Galaxy Note 10+ 5G
Samsung Galaxy S10 5G
Samsung Galaxy Fold
Sony 5G Prototype
Xiaomi Mi
ZTE Axon 10 Pro
5G Coverage in the North West by Network Provider